Surgical procedures for accelerating orthodontic tooth movement- Clonmel Orthodontics Blog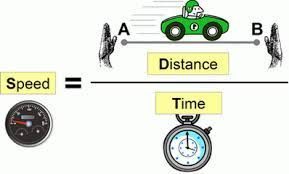 (Clonmel Orthodontics blogs are intended to be factual rather than aspirational or for purely marketing purposes.)
Orthodontic tooth movement is only possible because of the ability of the  bone which holds  the teeth in place to remodel. Without this biological phenomenon orthodontic treatment would simply not be possible. Bone is a dynamic living tissue (rather than an inert tissue) that remodels when a mechanical force is applied to the tooth. Orthodontic appliances e.g. braces (railway tracks) , aligners (invisalign®) , are built to generate biomechanical force systems  which permit the tooth to move .
To move a tooth orthodontically it is necessary to apply a constant gentle force .  When a tooth moves forward through bone, new bone is laid down (bone deposition ) behind the tooth, whereas the bone in front of the tooth is dissolved (bone resorption) to allow the tooth to move forwards.
It is important to appreciate that this biological process is complicated , involving may different types of cells working in a very specific way  to allow the bone to remodel, and consequently allow the tooth to change position and still be surrounded by healthy bone.
Bone remodelling as it is a biological process occurs  only at a certain speed.  The  biological process involved and the time span involved in this process is somewhat similar to that which occurs when a broken bone heals.
The rate at which bone remodelling occurs is ultimately the maximum speed at which orthodontic tooth movement can occur. If the rate of bone remodelling  can be accelerated then it is likely that orthodontic tooth movement can be accelerated. Attempts to increase the rate of bone remodelling  through the application of near infra-red light  or small vibrations to the bone in a non-invasive way, have been described here in  three  previous  Clonmel Orthodontics' blogs 1 , 2 , 3 .
The Regional Acceleratory Phenomenon (RAP) is a response of a body tissue  (bone) to (being injured by ) a harmful stimulus, that increases the healing capacity of the affected tissue. This is the biological process which surgical procedures to accelerate orthodontic tooth movement seek to exploit. That is the surgical procedure injures the bone , which then elicits the RAP response and consequently may allow for more rapid bone remodelling  and  more rapid orthodontic tooth movement. However it is important to note that the RAP response only lasts for approximately 3 months after the surgical procedure. It may therefore be necessary to consider repeating the procedure.
Surgical procedures to accelerate orthodontic tooth movement vary from very invasive procedures  right down to minimally invasive procedures  e.g.  Acelerated Osteogenic Orthodontics (AAO  , or PAAO ) , as described by and patented by the brothers Drs Wilcko. 4, 5 .   is  a very aggressive surgical technique that they suggest  may  reduce orthodontic treatment time to a third of the time normally required. However it is very invasive, and has quite a long recovery time , and is of course not without complications. , 6
By contrast at the other end of the scale  "micro-osteoperforation " as performed by the  "Propel Excellerator" device is a minimally invasive procedure.
There is some early  research to suggest that micro-osteoperforation may accelerate orthodontic tooth movement.   However the research to date on micro-osteoperforation has involved measuring the rate of  movement of  a  specific tooth,  rather than the total duration of  orthodontic treatment. While the research is certainly promising it is not by any means conclusive . The fact that the micro-osteoperforation procedure is minimally invasive is  very important, not least because the RAP effect only lasts for 3 months , so it maybe necessary to repeat the procedure.
In summary I feel that the more invasive nature of other procedures e.g  (A.A.O.) as alluded to above , outweigh the benefits that accrue from the  acceleration of orthodontic tooth movement for the vast majority of patients. By contrast  micro-osteoperforation may have a role in the future.
---
(Clonmel Orthodontics blogs are intended to be factual rather than aspirational or for purely marketing purposes.)
This orthodontic blog was written by Dr  John Buckley  who is a specialist orthodontist at Clonmel Orthodontics in Riverhouse orthodontic practice in Clonmel County Tipperary, Ireland. They provide orthodontics to county Tipperary and the neighbouring counties of Waterford, kilkenny, Limerick and Cork , and beyond.
Dr Buckley has practised as a specialist orthodontist in Clonmel for 20 years. In addition to his orthodontic qualifications which he held before he commenced orthodontic practice ,  Dr Buckley was  awarded a First class masters degree in Lingual orthodontics from the University of Hannover medical school (MHH) in 2012.  This masters degree is directed by Professor Dirk Wiechmann who is the inventor of both the incognito™ and win™  lingual appliances. Dr  Buckley was the first orthodontist  in Ireland to be awarded this qualification.  In 2016 he was accepted as an active member of the European Society Of Lingual Orthodontics  (ESLO). To become an active member it is necessary for candidates to submit the records of finished lingual cases. If the cases are deemed to be of a sufficiently high standard then the candidate is accepted as an active member of ESLO. Dr Buckley is the first orthodontist in Ireland to be accepted as an active member of ESLO.
---