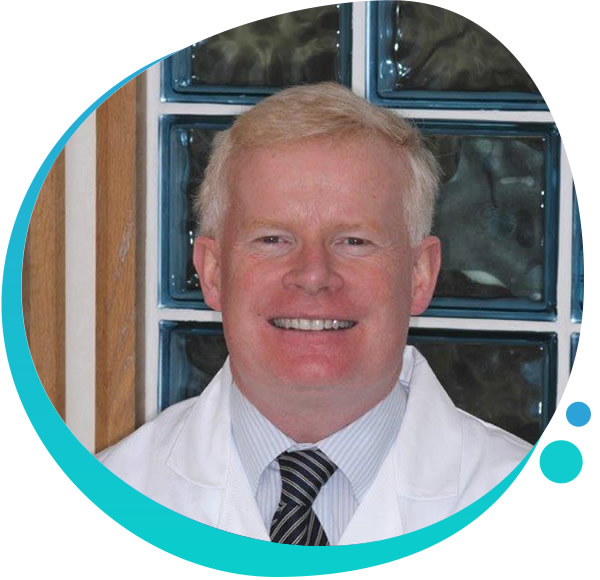 Dr John Buckley
Both Clonmel's most qualified and most experienced orthodontist.
My goal is to provide excellent orthodontic treatment to my patients. It is important to me that patients should understand why I am providing orthodontic treatment for them if this is my recommendation, and what will be involved in the treatment. Including how long the treatment will take, how many visits will be involved, which orthodontic appliances/ braces are most appropriate and why . The cost of treatment is clearly explained before treatment commences.

Dr Buckley started practising as a specialist orthodontist in 1994. Since then his experience, knowledge and training has continued to evolve. please note below the qualifications he has received since 1994
Orthodontics and the quality of aesthetic result which the patient finally achieves is very much his passion. Orthodontics has evolved as a specialty to where, not only straight (aligned ) teeth are considered important , but also prioritising the beauty of the smile and enhancing the facial appearance where possible through orthodontic treatment.
He holds the following qualifications:
1986 – BDS NUI (Hons)

1990 – FDS RCS (ENG)

1994 – MScD (Orthodontics) Univ of Wales (Hons)

1996 – FFD RCSI (Orthodontics)

1996 – MDO RCPS (Glasg)

2012 – Msc (Lingual Orthodontics) Univ of Hannover Germany.
In 2012 he was awarded an M.Sc in Lingual orthodontics from the University of Hannover Germany. He was the first orthodontist in the island of Ireland and the second in the British Isles to receive a masters in lingual orthodontics.
In 2016 Dr Buckley who was accepted as an " Active Member" of the European Society Of Lingual Orthodontists" (ESLO) in July 2016. He is the first and only Irish orthodontist to be accepted as an active member of ESLO. To become an active member it is necessary for candidates to submit the records of finished lingual cases. If the cases are deemed to be of a sufficiently high standard then the candidate is accepted as an active member of ESLO.
Orthodontic Practice
Dr Buckley established a specialist orthodontic practice in Clonmel County Tipperary in 1996, having returned from postgraduate training in the U.K. Dr Buckley received an honours Batchelor of Dental Surgery degree from Cork Dental school in 1986.
He subsequently worked for a year as a general duties house officer in Cork Dental Hospital. In 1988 he commenced a residential post in oral and maxillo-facial surgery in The Bristol Royal Infirmary and the Bristol Dental Hospital. He then took a post as resident senior house officer in oral and maxillo-facial surgery in University College Hospital London. This was followed by a post as resident senior house officer in paediatric dentistry and oral and maxillo-facial surgery in the Hospital for Sick Children Great Ormond Street London.
He then moved to Newcastle Dental Hospital for a further year, where he joined a rotational post which involved working in the departments of paediatric dentistry , periodontics , and conservative dentistry.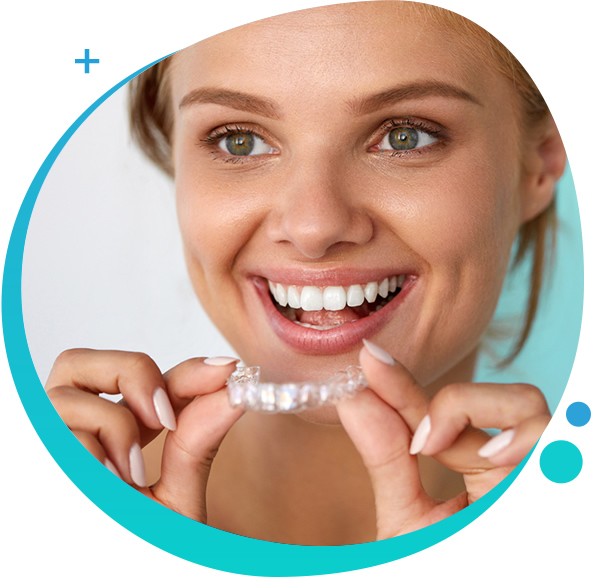 Experience & Knowledge
In 1991 he commenced a three year specialist orthodontic programme in Cardiff Dental Hospital University of Wales.
Between 1995 and 2001 Dr Buckley worked as a part time lecturer in the Departmentt of Orthodontics in Cork Dental Hospital when he was not working in his practice in Clonmel. He was an internal examiner in Orthodontics for the final year dental students for the BDS NUI exam. He has lectured in Ireland and the U.K. on various orthodontic topics , and has published articles in refereed orthodontic journals. He has held the post of Secretary of the Orthodontic Society of Ireland , and was President of the South Eastern branch of the Irish Dental Association.
Dr Buckley is committed to his ongoing orthodontic education and regularly attends both national and international conferences on orthodontics. The achievement of beautiful smiles and excellent orthodontic results, is very much his life's work.