About Dr Buckley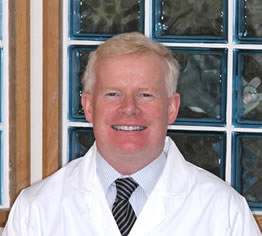 Dr Buckley established a specialist orthodontic practice in Clonmel County Tipperary in 1996, having returned from postgraduate training in the U.K.
Dr Buckley received an honours Batchelor of Dental Surgery degree from Cork Dental school in 1986.
He subsequently worked for a year as a general duties house officer in Cork Dental Hospital.
In 1988 he commenced a residential post in oral and maxillo-facial surgery in The Bristol Royal Infirmary and the Bristol Dental Hospital.
He then took a post as resident senior house officer in oral and maxillo-facial surgery in University College Hospital London. This was followed by a post as resident senior house officer in paediatric dentistry and oral and maxillo-facial surgery in the Hospital for Sick Children Great Ormond Street London.
He then moved to Newcastle Dental Hospital for a further year , where he joined a rotational post which involved working in the departments of paediatric dentistry , periodontics , and conservative dentistry.
In 1991 he commenced a three year specialist orthodontic programme in Cardiff Dental Hospital University of Wales.
Between 1995 and 2001 Dr Buckley worked as a part time lecturer in the Dept of Orthodontics in Cork Dental Hospital when he was not working in his practice in Clonmel.
He was an internal examiner in Orthodontics for the final year dental students for the BDS NUI exam . He has lectured in Ireland and the U.K. on various orthodontic topics , and has published articles in refereed orthodontic journals.
He has held the post of Secretary of the Orthodontic Society of Ireland , and was President of the South Eastern branch of the Irish Dental Association.
He lives in Clonmel with his wife Aine and son Richard.
Dr. Buckley holds the following qualifications:
1986 – BDS NUI ( Hons)
1990 – FDS RCS Eng
1994 – MSc Orth Univ of Wales
1994 – MOrth RCS Edin
1996 – MDO RCPS Glasg
1996 – FFD RCSI ( Orthodontics )
2012 – Msc (Lingual Orthodontics) Univ of  Hannover  Germany.
"A man ceases to be a beginner in any given science and only becomes a master in that science when he has learnt that he is going to be a beginner all his life"
Dr Buckley is committed to continuous ongoing education to stay at the forefront of developments in this constantly evolving specialty. He regularly attends courses and conferences in Ireland Europe and the USA.
Though he already had an M.Sc (Orthodontics) since 1994 , In 2010 Dr Buckley commenced an M.Sc in Lingual Orthodontics at the university of Hannover Medical school in Germany. In 2012 he was awarded an M.Sc (with excellence) in Lingual orthodontics from Hannover medical school in Germany.He was the first orthodontist in Ireland to be conferred with a Master's degree in Lingual orthodontics. This extra training allows him to offer lingual orthodontics to his patients with absolute confidence.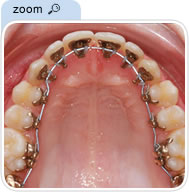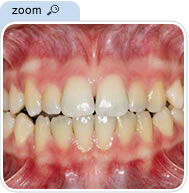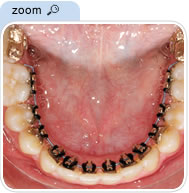 Mid-treatment-views with lingual braces. Please note in the middle picture above that the braces are invisible